World's smallest monkey has the cutest lockdown baby ever!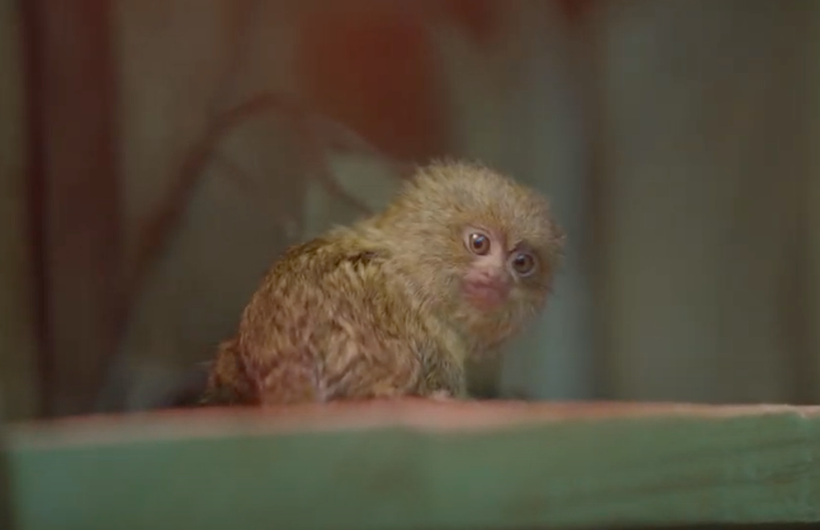 Pygmy Marmoset 'Jo-Jo and Gomez' from Symbio Wildlife Park are proving it isn't just us humans who are making the most of lockdown life, as they celebrate the arrival of a teenie, tiny lockdown baby weighing in at just 15 g at birth and smaller than a human thumb.
The yet-to-named baby was born just over a month ago, and was met with jubilation from the entire team at the family-owned and operated wildlife park, located on the southern outskirts of Sydney. She is going from strength to strength with every day getting more independent and agile, and never venturing too far from the watchful eyes of her parents.
Just starting to explore the wonders of her surroundings, the pint-sized baby has already started to mimic her parents and siblings and starting to spend more and more time away from the comfort of her parent's embrace.
With experiences like Symbio Wildlife Park predicted to be re-opening within the next couple of weeks, after spending over three months in lockdown, what better way for Jo-Jo and Gomez to welcome all the visitors back than to show off their new little princess.
Pygmy Marmosets are the world's smallest monkey, with full-grown adults weighing in at just 100g and about 12-15 cm in length (head and body). They have a very similar family dynamic to that of humans, whereby every member of the family (including the siblings) chips in help raise the babies.
Symbio Wildlife Park Media Release