Wild African Lion Cubs Born at Taronga Zoo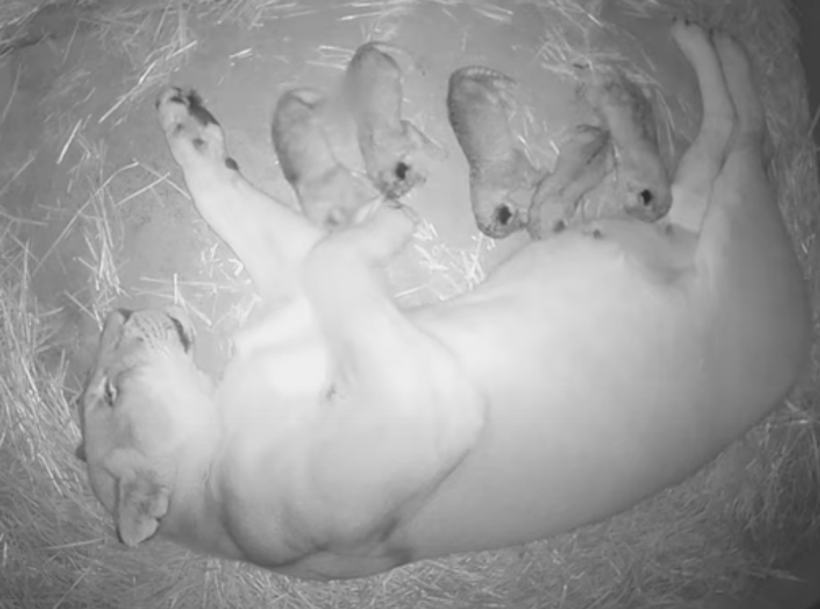 For the first time in 18 years, Sydney's Taronga Zoo has welcomed a litter of five African lion cubs and is allowing the public to watch them grow.
The five cute little cubs were born on the 12th August to experienced mum Maya and first-time dad Ato and can spend anywhere from 12-20 hours a day sleeping.
Taronga Zookeepers released vision of the cubs, which include 2 females and 3 males, being born in the maternity den. The lioness traditionally separates herself from the male, just before she gives birth.
At birth, the cubs weighed just over 1.5kg and at around 5 weeks old, they are now closer to 5kg.
Right now, the cubs rely on mum for milk. However, keepers will start introducing meat into their carnivore diet in the coming weeks and they will meet their father when they are around two months old.
Director Welfare, Conservation and Science Nick Boyle said the zoo's conservation efforts are critical.
"Lions are now extinct in 26 African countries. If their numbers drop any further, they'll be on the slide toward extinction."
The cubs will stay in the den with mum another 2-3 weeks, before they are out and about exploring their purpose-built exhibit.
Taronga Zoo is opening up the opportunity for the public to watch the cubs grow, with all funds raised going towards the zoo's conservation efforts.
$7: A donation of $7 will help support Taronga's Lion breeding program AND provide access to Taronga TV Cub Cam
$15: A donation of $15 will help fund Taronga's critical Lion conservation research AND provide access Taronga TV Cub Cam
$40: A donation of $40 will help fund vital Lion conservation programs in Northern Kenya AND provide access Taronga TV Cub Cam
The lion cubs are expected to make their public debut later this year at Taronga Zoo Sydney, once the Zoo can safely reopen in line with the latest NSW Health advice.
For more information on the Cub Cam visit the Taronga Zoo website.