Officers were 'sitting ducks' as gunman fired 27 times at their stricken car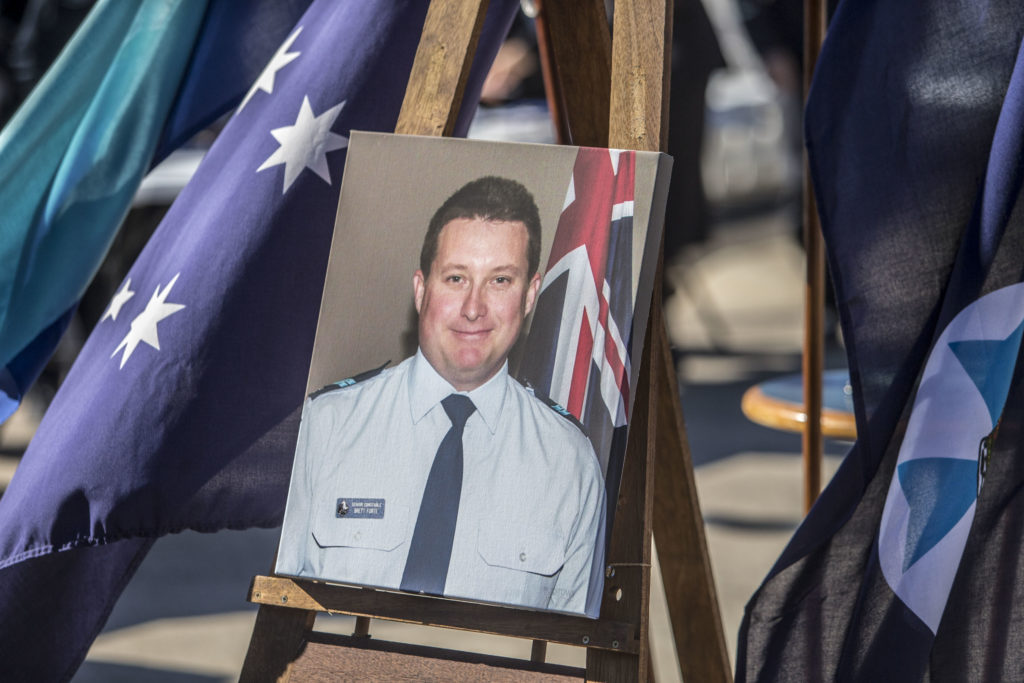 Monday April 12, 2021
Police officers smashed a windscreen to pull a shot colleague out of his rolled vehicle while a gunman continued to fire at them, an inquest has heard.
A memorial photograph of Constable Brett Forte at his funeral in Toowoomba, in June 2017. (Photo: AAP Image/Glenn Hunt)
But Senior Constable Brett Forte most likely died while being removed from his car due to wounds the 42-year-old sustained at the hands of gunman Ricky Maddison, an inquest into the deaths of both men heard on Monday.
Forte's vehicle was peppered with 27 bullets when Maddison opened fire with…