More lockdowns likely thanks to vaccine shambles, says think tank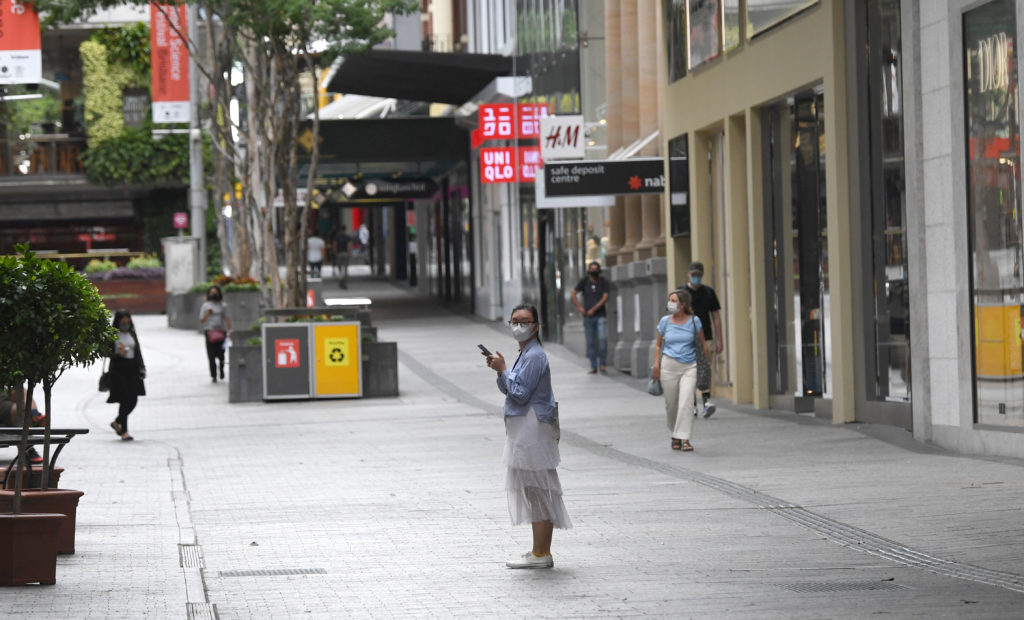 Monday April 12, 2021
A near empty Queen Street mall during Brisbane's most recent pandemic-related lockdown. Photo: AAP Image/Darren England
Australia faces as many as 34 days of future lockdowns thanks to delays in the Morrison Government's vaccine rollout, a report by policy think tank The McKell Institute has warned.
The institute also estimates that the daily cost of recent lockdowns in Brisbane, Sydney and Melbourne was about $123 million.
In a report released on Monday, the institute said Australia would need to have the second highest rates of COVID-19 vaccinations in the world to reach the Government's original "roadmap" targets.