Ashgrove Golf Club alleged Cheating Scandal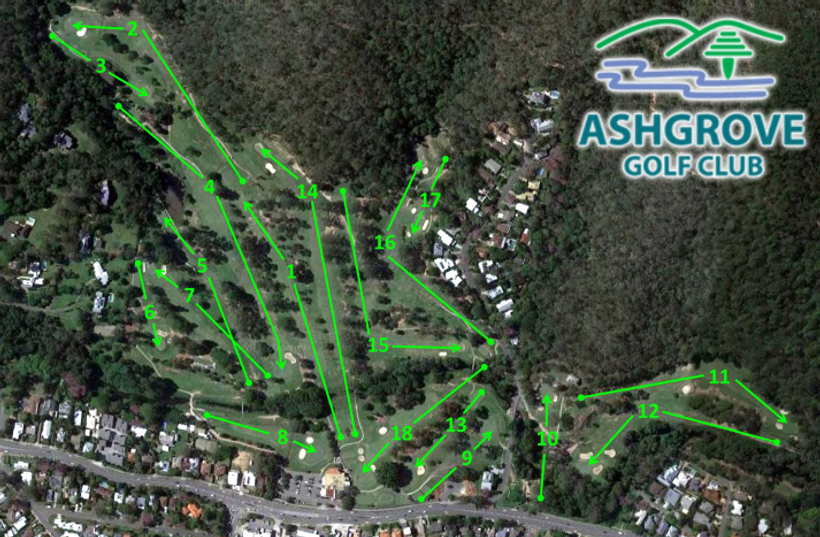 By Staff writers
A spectacular claim has been alleged against President Paul McLennan of Ashgrove Golf Club in Brisbane.
A member of the Ashgrove Golf Club has been suspended in a move he has described as unfair, given he allegedly caught Mr McLennan cheating on the golf course.
The member allegedly witnessed the incident while playing golf with a friend.
"We were sitting between the 1st and 14th hole on the fairway when a ball popped up with spin on it and buried itself in the rough.
"My golf partner and I stayed well away so we could not get accused of ball tampering. Then, suddenly, the owner of the golf ball showed up which happened to be the president and I politely told him where his golf ball was."
The member said he was then accused of touching the golf ball and plugging the ball but insists he never left the cart.
"It would be impossible for him to get a ball to plug in the wet, let alone in the dry due to the grovelling ball fight that followed," the member said.
The member went on to allege Mr McLennan carried on in an angry manner for a few minutes before the golf ball was picked up and Mr McLennan took a preferred lie as the ball looked to be teed up.
The member alleges that is when the argument broke out, and he accused Mr McLennan of cheating.
"I waited in the clubhouse to speak with Mr McLennan because it is not a good look for the president to be behaving like that and I wanted to ask him why he cheated. As I proceeded to gather my golf clubs, Mr McLennan walked past me and had a dig at me for alleging he cheated but I maintain he did."
Hole 1
The member has said, "I then received a telephone call about my conduct, not a letter which ended up having the result of being suspended for a period of 3 months which has me baffled."
The member is currently considering legal action as the member believes, he ought have been given the opportunity to present his side of the story to the committee had such notice been given, or an opportunity offered and a meeting held.
The Australian Online News Network contacted Mr McLennan of Ashgrove Golf Club for comment, but none was received. A statement was received from the club and reads:
"Ashgrove Golf Club can confirm it is investigating accusations made against one of our members that took place at the club on Saturday 21st August. Ashgrove Golf Club takes the rules of golf very seriously, we have no further comment to make on the issue until the investigation has been completed. Any act of defamation against the club or a member will be taken further."